Apple iSlate Revealed Review
Securing a deal with Apple is the kind of thing any carrier executive would want to crow about, but we're still somewhat dubious about Orange France VP Stéphane Richard's apparent on-air confirmation of the Apple iSlate tablet. Interviewed by French radio station Europe1, Richard is asked about the persistent rumors that Apple will announce a webcam-enabled Tablet in a few days time, something to which he answers yes; he then – in one interpretation – goes on to confirm that Orange customers would benefit from such a device.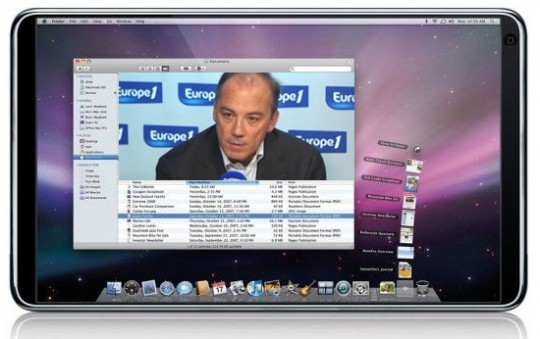 Jean Pierre Elkabbach: "According to the weekly Le Point, a few days your partner Apple will launch a Tablet with a webcam"

Stéphane Richard: "Yes"

Jean Pierre Elkabbach: "Is that Orange users will also benefit"

Stéphane Richard, "Sure!"
Now, SlashGear's French is of the rudimentary variety, and the above exchange comes courtesy of Google Translate.